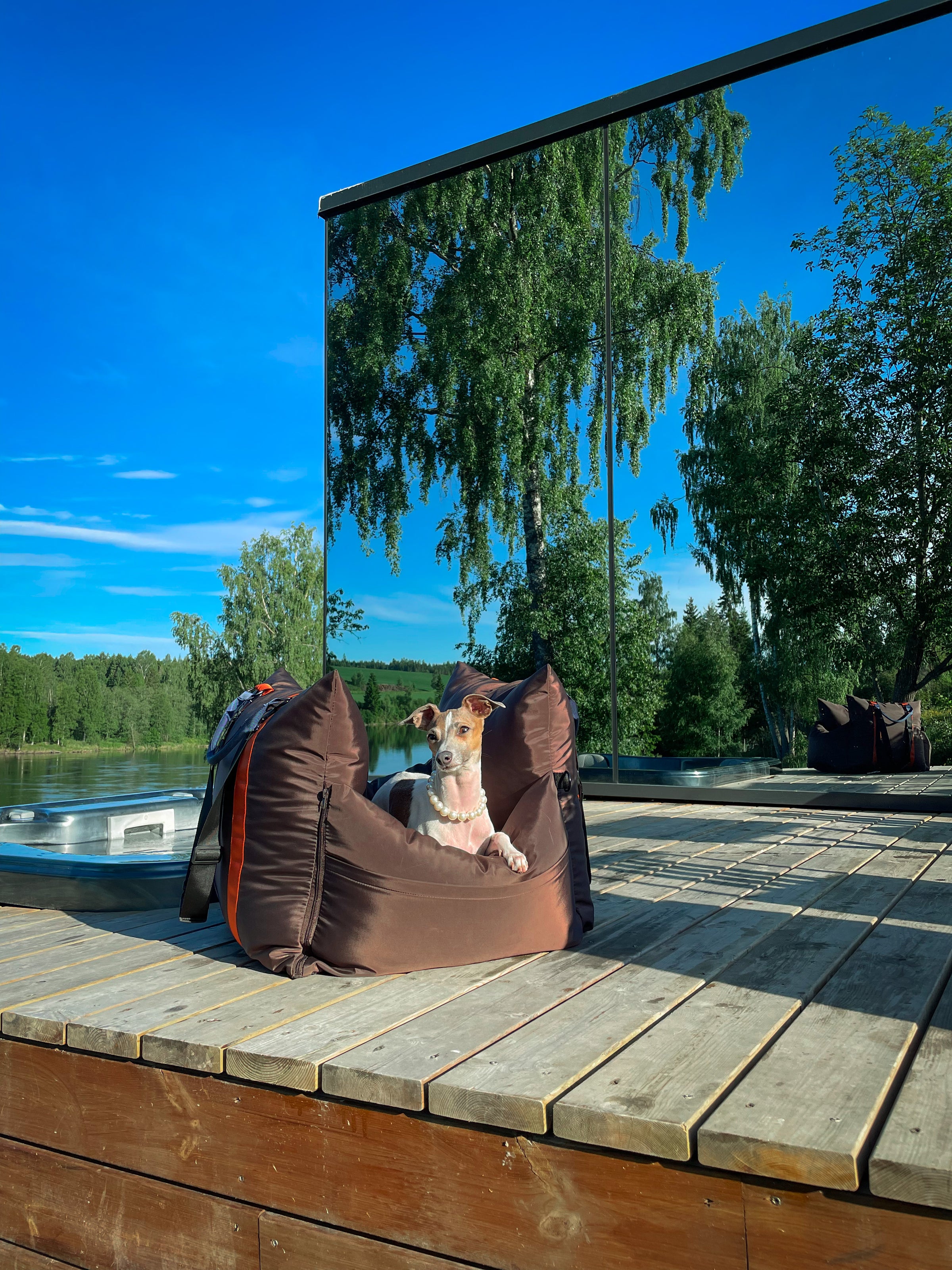 Travel Together
Zero Limits
Gear up your fur baby for adventures!
transform the way you travel
Elevate your game with the ultimate dog travel accessories from Luther Bennett.
We're here to enrich the bond between
you and your furry companion, making every journey a cherished memory that
lasts a lifetime!
Your dog sticks by your side through life's ups and downs —
they deserve nothing but unparalleled comfort and style. Plan your next
adventure with assurance; we've got your pet's luxury covered.
STRESS-FREE CAR TRAVEL: We have the solution
Motion sickness: it's the top culprit behind your dog's in-car jitters. And we know
Erase the unease by outfitting your vehicle with the perfect dog car essentials from Luther Bennett. We transform stressful rides into joy-filled journeys,

Browse our Dog Pod Collection and equip yourself with dog car
safety products and accessories that redefine canine comfort. 🐶🚗
i WANT TO UPGRADE MY RIDE
A PORTABLE SAFE SPACE - Say hello to The Luther Lounger
Elevate your pet's comfort anywhere you go with
the Luther Bennett Luther Lounger.
As a pinnacle in dog travel essentials, this
luxurious dog travel mat ensures that your treasured companion experiences unparalleled comfort and relaxation. The Luther Lounger effortlessly transforms every outing into a serene, enjoyable journey.
Shop Now